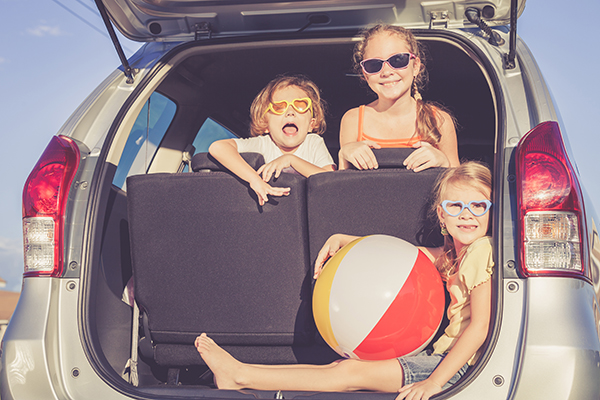 Are you hitting the open road this summer? Do you want to explore what the states around you have to offer? If so, it's important to protect yourself and those with you when going on a road trip. The car accident attorneys from Anzellotti, Sperling, Pazol & Small have compiled the following list of tips for a safe summer road trip so you don't find yourself in a predicament while on vacation. Take these tips with you and make sure your route is planned out ahead of time.
Inspect Your Car Prior to Departure
Even though you likely drive your car on a daily basis for work or school or errands, you should still inspect it prior to departure for your trip. Check or replace your oil. Check the pressure of your tires and the spare tire. Replace your wiper blades if they are worn and top off the washer fluid. Make sure all of your external lights are working properly and have paper maps in your dashboard or center console.
Prepare Yourself
Aside from preparing your car, you need to prepare yourself. Aside from paper maps, make sure your phone is charged and you bring a charger for the car. Put blankets in the trunk along with a first aid kit and a flashlight. It also helps to bring along a small tool kit and any other supplies you might need should your car break down during the trip.
Stay Alert While Traveling
Stay alert while traveling. This means avoiding the use of your phone or tablet when behind the wheel, not constantly changing radio stations or CDs, not yelling at the kids in the back seat, not eating or drinking, not shaving and so much more. You need to be alert in order to react at a moment's notice to swerving vehicles, hazards, inclement weather and other problems.
Take Breaks
There's nothing wrong with taking breaks during your summer road trip. Why? A 30-minute break to rest your eyes and refresh yourself can mean the difference between getting into an accident and staying safe on the roads. Never try to drive all day and all night to get to your destination. Book a hotel along the way so you can get a night of good sleep.
Learn How to Change a Tire
If you are going on an extended road trip, be sure you know how to change a tire. This is a skill that everyone should know whether or not they are going on a road trip. The ability to change a tire will make your trip easier as you won't have to wait for a tow truck or someone else to arrive to help you put the spare on the vehicle.
Consult a Car Accident Attorney Today
Did your summer road trip end early because of an accident? Are you worried you won't be able to return to work because of your injuries? If so, it's important for you to speak with an experienced car accident attorney about your injuries and the accident that caused them. Contact Anzellotti, Sperling, Pazol & Small to schedule a consultation about your case.
Contact Us Today for a Free Consultation