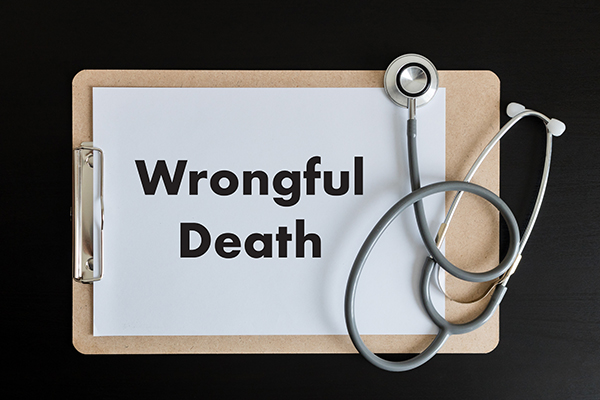 If a person in your family died due to the negligence of another person, you might be eligible to file a wrongful death lawsuit on their behalf. A wrongful death lawsuit is a claim that is filed by surviving family members in efforts to seek compensation for their loved one's death.  The purpose is to shift the burden from the survivors to the party who is responsible for the death. The lawsuit covers damages like medical, funeral, and burial expenses. It can also cover loss of parental training and guidance, pain and suffering, and any other costs associated it the death of unexpected death.
For a valid wrongful death case, you must prove four key elements.
Negligence: the defendant party played a role in the
Breach of Duty: the defendant owed a duty to the deceased.
Causation: how the defendant contributed to the death of the deceased.
Damages: The death of your loved one must have generated quantifiable damages like medical expenses, or the loss of income.
There are many traumas and accidents that may cause the wrongful death of a loved one. The most common include:
Car accidents are the most common cause of wrongful death. In many cases, car accidents occur as a result of at least one driver's negligence. The driver may have been speeding, driving recklessly or distracted or under the influence of drugs or alcohol. Regardless of how they were negligent, their behavior makes them not only liable for the death that occurred, but they are also responsible for all injuries sustained by anyone else involved in the accident.
Medical malpractice comes into play when a doctor or nurse makes a mistake that they could have avoided if they paid closer attention, followed proper procedures, or didn't cut corners. Common wrongful deaths due to medical malpractice include misdiagnosis, failure to diagnose an illness, and errors in surgery.
A large portion of deaths that occur in the workplace happen in the construction industry. It is usually due to falls, electrocutions, being struck by an object, or caught in or between something. But accidents can occur in any industry, and they don't ways have to occur onsite for the company to be held responsible. For example, a person being required to work long hours may get in a car accident on the way home due to exhaustion. Other common causes of fatal workplace accidents include transportation incidents, violent behaviors, and exposure to harmful environments and toxins. 
Who Cannot File a Wrongful Death Claim
Ohio has strict laws determine who is eligible to file a claim. With some exceptions, you must be the decedent's spouse, parent, or child to sue. Children born out of wedlock of a mother also qualify, and children born out of a marriage of a father can be eligible only if the father has recognized a responsibility for the child's support. In some instances, other blood relatives and adoptive siblings may qualify, but they must depend entirely on the decedent for support or services.
Anzellotti, Sperling, Pazol & Small Understands Wrongful Death Laws in Ohio
At Anzellotti, Sperling, Pazol & Small, we understand how devastating the sudden death of a relative can be for families. If you believe that your loved one died from the negligence of another party, you may be entitled to compensation. Request a consultation with one of our experienced wrongful death attorneys by filling out our contact form or by calling 330-792-6033.
Contact Us Today for a Free Consultation