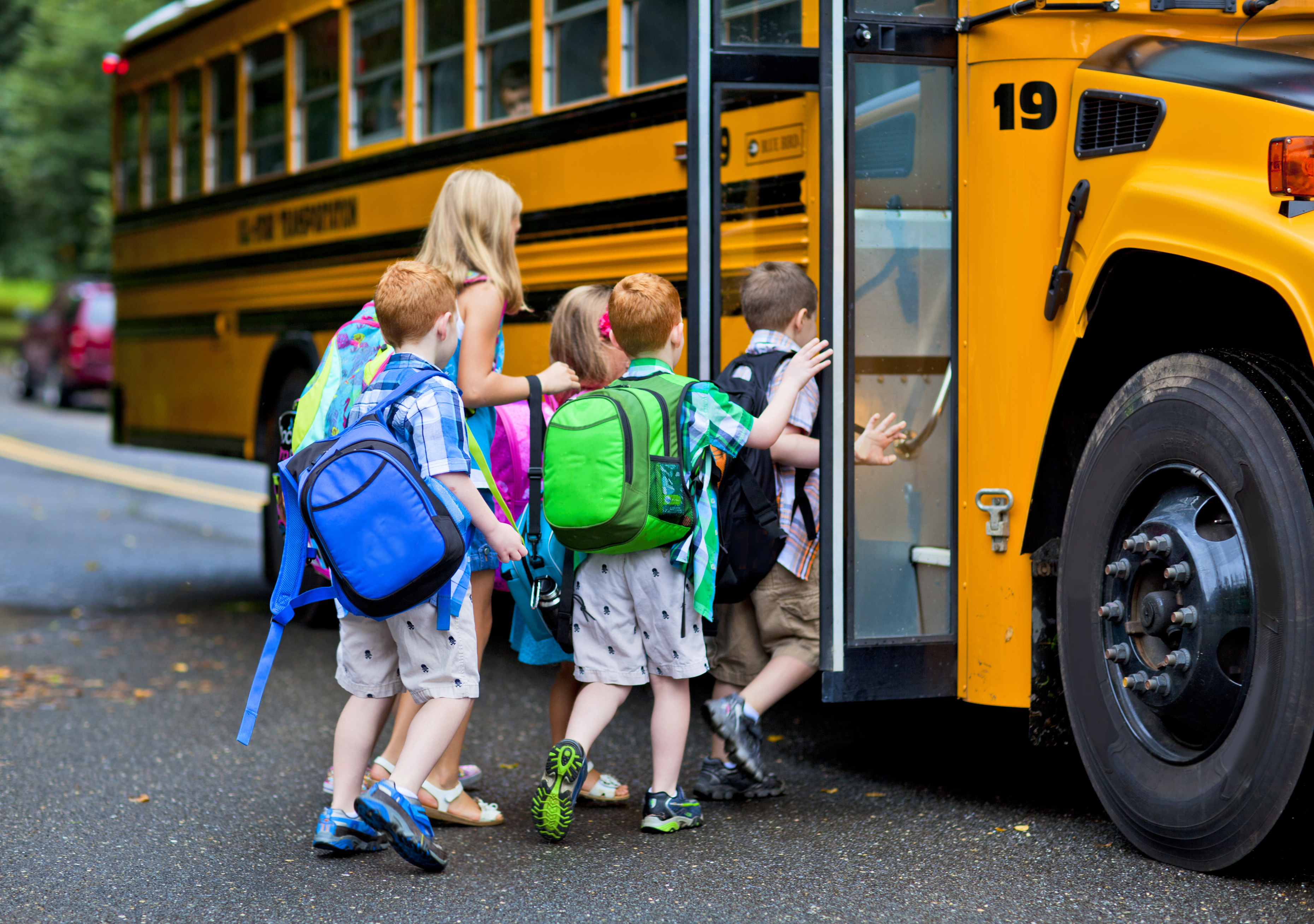 Each day, millions of school-aged children are getting on buses to safely travel to school. With this in mind, it's more important than ever for bus drivers and other drivers on the road to understand the "rules of the road" and how to ensure buses, children, and other people on the road remain safe.
If you have ever passed a bus stop at pick up time, there is a good chance you have seen someone driving carelessly or recklessly around a bus. Responsibility around school buses is something all motorists are responsible for, which is why the tips here should be used for by all drivers on the road.
Give the Bus Plenty of Room
When driving, the last vehicle you want to find yourself tailgating is a school bus. You need to make sure you give a school bus plenty of room on the road, so you have plenty of time to stop when the bus stops. Remember, buses are making frequent stops, so you need to avoid distractions and pay attention to what is going on at all times.
In Ohio, the law is clear regarding when vehicles should stop. If a bus is loading or unloading children on a one- or a two-lane roadway, traffic needs to leave 10 feet of space behind and in front of the bus. While a violation of this offense isn't punishable by jailtime, it does carry fines up to $500 plus court costs. The driver may also have their license suspended for as much as one year.
If You Must Pass, Do So Carefully
The truth is, you should never try to pass a school bus. Also, in all states in the United States it's considered illegal to pas a bus that is stopped, loading or unloading riders. Remain aware of the red or yellow flashing lights and make sure to stop in plenty of time. Even if you are in a hurry, remain patient while waiting on the bus to move. School bus safety is something everyone needs to be aware of.
Be sure you become familiar with the more specific laws related to school buses in your area, too. You need to make sure you follow them at all times.
Remain Aware of What's Going On
Children are often unpredictable. If you are getting close to a school bus, make sure you remain extremely cautious and watch for children who may get into the road or who aren't paying attention. The extra second you take to double check your surroundings may be enough to save a child's life.
Avoid Accidents and Remain Safe
The key to driving safely near or around a school bus is to remain alert and pay attention to what is going on. If you, or someone you love has been injured or killed due to a distracted driver or someone breaking the law near a school bus, you may be able to recover compensation. Our team at Anzellotti, Sperling, Pazol & Small can review your case and determine if you should pursue compensation. Contact us by calling (330) 792-6033 to learn more about your rights and how we can help with your bus-related accident case.
Contact Us Today for a Free Consultation