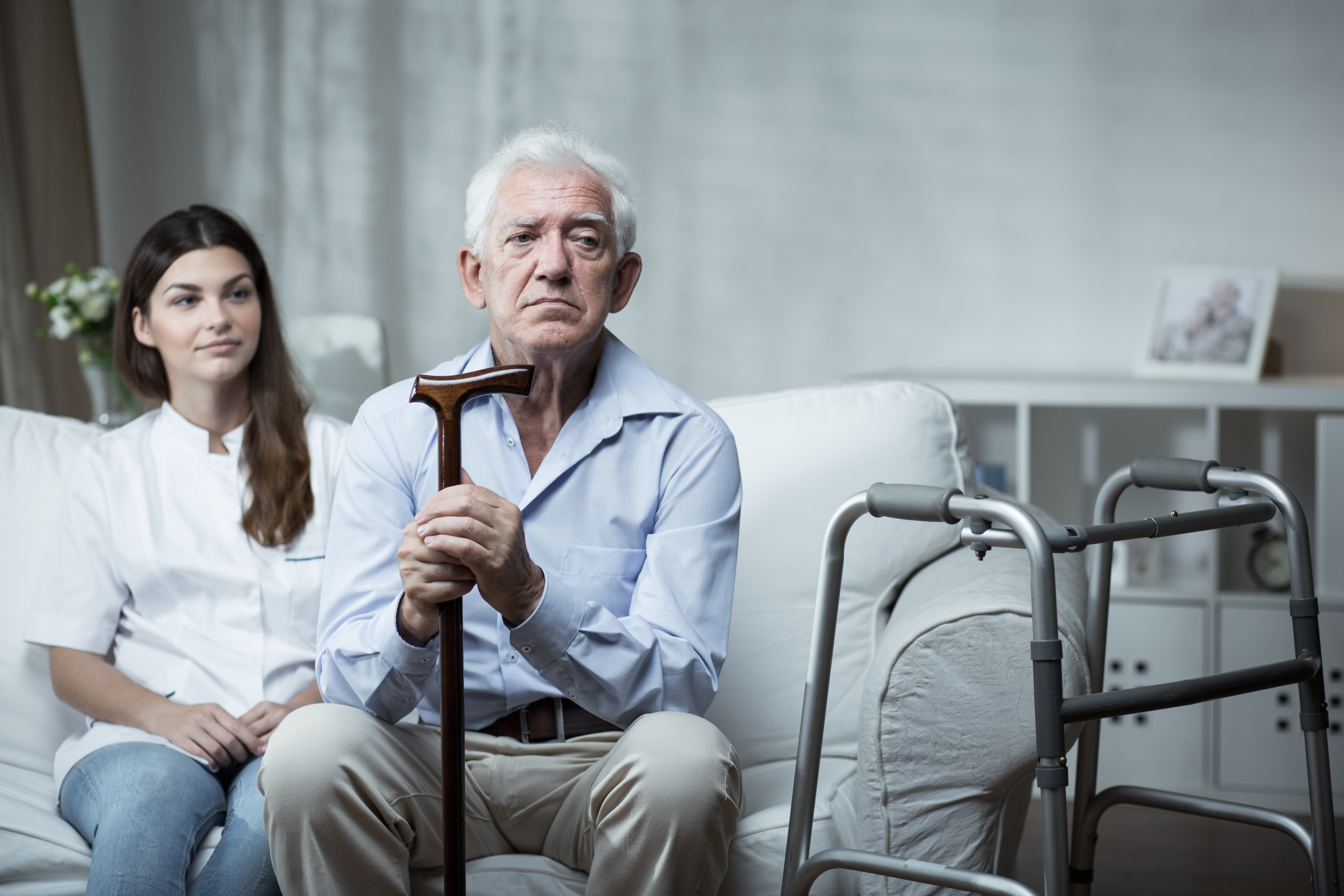 The thought of an elderly person being victimized in a care facility doesn't seem plausible. However, it happens more often than you think. In fact, it's estimated that around 5,000,000 elders fall victim to some sort of abuse each year. This is a shocking statistic that points to a need for more nursing home regulations and abuse enforcement.
The Ohio Department of Health provides licenses and certifications for 960 nursing homes throughout the state. However, just because a facility and its staff are licensed doesn't mean they're providing quality care. In many instances, patients are being abused and neglected and some of this behavior goes unnoticed. If you live in Ohio and suspect a loved one has become the victim of nursing home abuse, keep reading. We're going over important information regarding elder abuse along with the legal rights extended to Ohio nursing home patients.
Types of Nursing Home Abuse
A common misconception is that nursing home abuse only involves physical harm. The truth is that abuse can take many forms. There are also several reasons why nursing home abuse happens in the first place. Often, facilities are understaffed or lack the proper resources to effectively care for patients. Other times, staff members are poorly trained and overworked. These circumstances can easily lead to neglect, which can cause severe injuries. There are also instances where a nursing home staff member knowingly abuses elderly patients who have no way of defending themselves.
Some of the most common forms of nursing home abuse include:
Physical abuse – This can involve shoving, punching, slapping, shaking, or even burning.
Sexual abuse– This involves any type of forced sexual encounter such as engaging in sexual contact, being photographed, or being made to undress.
Neglect – This occurs when staff members fail to provide basic care needs such as hygiene and dietary requirements.
Psychological abuse – This involves a staff member causing emotional trauma through verbal abuse, humiliation, intimidation, or fear.
Financial exploitation – This involves a staff member stealing money from a patient or using manipulation for financial gain.
Perpetrators of nursing home abuse often get away with their crimes because the victims are unable to communicate. In other cases, patients are too frightened or simply embarrassed and choose to keep the abuse to themselves.
Rights of Nursing Home Patients in Ohio
Nursing home patients in the state of Ohio are granted certain legal rights. The law also states that facilities have a responsibility to adhere to these rights. One of the most important ones is that patients have the right to lodge complaints when either abuse or neglect occurs. We'll talk more about this process in a bit. First, let's go over a few of the basic rights all nursing home patients are granted.
The right to not suffer from any form of abuse, including physical, emotional, and verbal.
The right to appropriate and adequate medical treatment either through the nursing facility itself or through ancillary services.
The right to have clean and sanitary environments including clothes and bedsheets.
The right to be assigned, within reason, the physician on staff of the patient's choosing.
The right to privacy during medical examinations as well as in caring for personal needs.
The right to refuse medical care.
The right to be free from either physical or chemical restraints as well as prolonged isolation or that these methods will only be used when absolutely necessary.
The right to all civil rights.
If these and other rights are not granted, the facility is in violation of Ohio's laws governing nursing homes. Furthermore, if abuse or neglect has occurred, the patient or family member can (and needs to) report the abuse.  
Reporting an Instance of Abuse
If a loved one informs you they've become the victim of nursing home abuse or you're suspicious that abuse is taking place, there are a few approaches you can take. The first is to report the abuse to the Ohio Department of Health (ODH). The Bureau of Long Term Care, a division of the ODH, handles all complaints against nursing home facilities that accept Medicare or Medicaid. A secret investigation into the abuse will be launched after you file a complaint.
You can also report the abuse directly to the Office of the Attorney General of Ohio. You'll need to provide documentation detailing the facts surrounding the abuse. During the investigation, your name will be kept confidential.
How an nursing home abuse Attorney Can Help?
In addition to filing a report of the abuse, you need to also consider hiring an attorney experienced in handling nursing home abuse cases. This step is especially important if a loved one has sustained serious injury, illness, or emotional trauma. An attorney will investigate the details surrounding the abuse or neglect, examine medical records, and build a case against the staff member or facility in order to seek compensation for damages. If you haven't reported the abuse, a nursing home abuse attorney Youngstown Ohio can aid in this process to ensure it goes smoothly. If you have questions contact Anzellotti Sperling Pazol and Small at 330-792-6033.
Nursing homes need to be held responsible when staff members fail to provide adequate care or abuse patients. If you live in Ohio, make sure you understand the rights of elderly patients and take action if you feel they're not being respected by a nursing home facility.
Contact Us Today for a Free Consultation